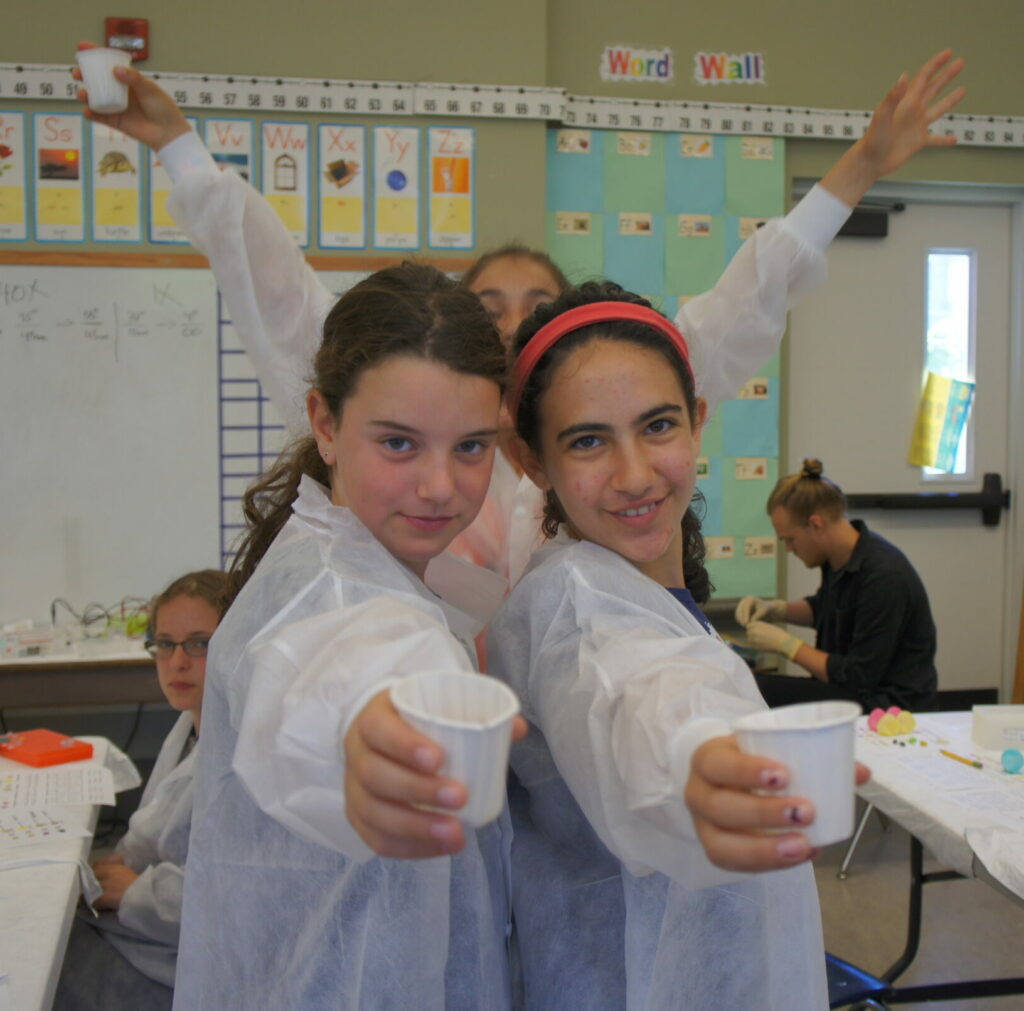 The choices of summer camps in just San Francisco alone can be overwhelming to anyone, let alone summer camps in the Bay Area.
The choices of summer camps in just San Francisco alone can be overwhelming to anyone, let alone summer camps in the Bay Area.
When I was a kid, summer camp just sort of… appeared. My parents would announce "You're going to Camp Tawonga for two weeks" and that was it.
Now that I'm an adult and a parent, I've realized, it can be a little overwhelming to find a summer camp, especially in the Bay Area, where you have so many to choose from. I have been a camp director for over 14 years, and have learned some things:
Start Your Search Early
Summer camps in San Francisco fill up early.  Start your search in December.  Search online, read Google Reviews, and ask friends for recommendations. By mid-January, most summer camps post their schedule.   Registrations are at a peak in the next few months.  Our Surgery Summer Camp, for example, is generally full by the end of March.  The few open spots left after that date for your number-one choice may or may not fit your schedule.    
2. Use a Spreadsheet
Only a lucky few may have an administrative assistant to help with the daunting task of booking their kids' summer camps in San Francisco. The rest of us have a spreadsheet. It is especially helpful if you have more than one child, and it is easy to use. Once you are done planning your child's summer-camp schedule, enter the dates into your calendar and add reminders. Excel spreadsheet is the administrative assistant you always wished you had!
3. Invest Wisely
Summer camps, flight tickets, babysitters and most all other outsourced services come with a price. It can be quite costly to fill 8 weeks of summer break with activities. Your first step is to identify what your child loves doing best. We may be biased, but we think science summer camps should be high on your list because it teaches kids how to think, not just providing knowledge. Find the best science camp that may interest your child and invest in that one. Do the same for other types of programs in which your kids are or may be intrigued. The next step, if necessary, is to book some less costly summer camps such as those run by the city. Then book a family vacation or a visit out of town. Finally, allow some downtime so that your children can learn to occupy themselves. In the age of screen electronics, it is tough for a child to initiate on his or her own time with friends or a visit to a museum. In most cases, you can assume that downtime for your child does not mean downtime for you.
4. Fostering Independence in your child
Our instinct as parents is to protect our children. While we understand that raising self-sufficient and independent children is essential, we want to make sure they are safe. You know your child best and can probably tell when it's best to start letting go. Making this decision for your first child is more challenging as there is no precedent. Generally speaking, a sleep-away camp can begin at the end of first grade, starting with one week. Walking to a nearby shop or a friend's house can start at the age of ten, first with a friend. Using public transportation (MUNI) can start at the age of 12, first with a friend. All major cell phones have location tracking option, which may help you feel more at ease. Otherwise, this option is available on Google Map for all users.
At our summer science camp, we give parents the option to allow their children to sign themselves out and walk back home alone at the end of the day. You are the best person to decide if your child is ready to travel in the city alone or take a direct flight to visit over the summer his/her grandparents. However, the first step is to consider this option.
5. Be Aware of Your Own Biases
It is only natural that we direct our children to the things we love and appreciate. If you are in the financial industry for example, you may enroll your child in a math summer camp. We are also the product of social biases. If you are a woman, you may not consider a robotics summer camp for your daughter. Be honest with yourself as to why you may choose one summer camp for your child vs. another.
How many kids tell their parents, "I want to attend a neuroscience summer camp?" Not many, if at all. Yet, most parents who sign their children up to our popular neuroscience camp have no personal or professional connection to the topic. They are brave and they think outside the box. Overcome your own biases and you will find yourself delighting in your child's enthusiasm for discovering and learning.
6. Don't forget August
Every year in August we get many last-minute registrations, including at 4 am on the night before camp begins. Planning a summer for children is a daunting task and many parents put off the final weeks of summer break for "later." Some parents designate the final weeks of August as downtime, only to find out that electronics and supervision are an issue. Try to plan your August.
7. Fun is an Integral Part of Summer
Summer can be made extra fun for your child by having variety. It should include different kinds of summer camps such as science, sport and art so that their brains and bodies are fully challenged. Time spent with grandparents and family helps foster emotional wellbeing. Downtime boosts imagination. Visiting new places can help us change old habits.
If you are considering an academic summer camp, remember that everything is good in moderation. The same way we as adults depart from our routine and go on vacation to reset, kids need to do the same regardless of their academic standing.
Sweet memories stay with us for our entire life, so keep them coming
8. Summertime is a Great Opportunity to Discover New Things
The best school in the world doesn't teach all there is to discover about the world. Summer camps are an excellent opportunity to expose your child to topics that may pique their interest and perhaps start them off on a career path, change their perspective, teach them something useful, or teach them something interesting for the sake of learning. One of our campers was considering becoming an artist. After attending our neuroscience summer camp, the subject of the human brain captured her imagination and she decided to become a brain surgeon. What are the chances she would have had this change of heart at her day school?
Have an enjoyable and safe summer!